This is how a box full of printed circuit boards looks like. That's 30 boards total – memory card and 5 CPU cards, each in 5 copies nicely sealed in plastic. They have been sitting in my drawer since last Summer. In the meantime I have undergone a little surgery, moved to a new house, went to India on a business trip, went on holidays, and almost crashed my Subaru on the Nürburgring. Quite a lot for half a year. Other than ordering boards, there has been no real progress on BYTEC, though. Now with things a bit settled, I decided to it is time to do some homebrew CPU work again. That said, the soldering station is out of the box, assembled and ready for sessions. Judging by my pace when I was soldering Rev. 1.0 boards last time, I think I should be ready to attempt power-up sometime in January. All that provided I don't lose the motivation somewhere on the way.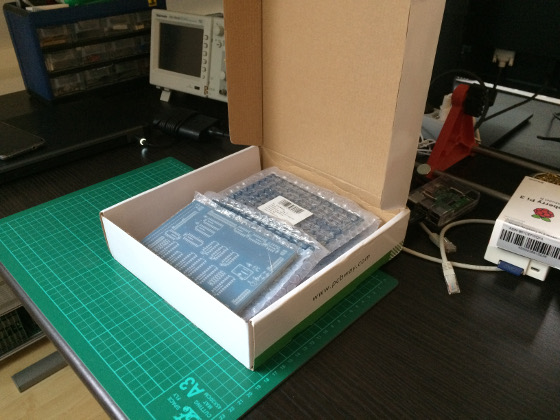 I also decided to set myself shorter-term goals, somewhat easier to achieve than porting Minix 2.0. With two little kids around it is hardly possible that I will be able to spend the required number of man-hours on this in foreseeable future. Therefore, my current revised plan includes:
bring-up and testing of BYTEC/16 Rev. 2.0 hardware with its MMU capabilities
extensions to simple OS in order to use the MMU (at least some of its features)
being able to load OS and user-programs via serial cable
writing one or two demos for the OS
porting uIP and its simple web server
polishing the LCC port (most probably leaving float and long support for later)
moving all source code to GitHub
After 7,5 years of (very) slow development, that should give me something achievable to work on, yet complete enough to think of BYTEC as of a successful project should I never pick it up in the future.